Locked in the Cellar Creations is available for conventions, as well as themed and corporate events. We have several incredibly detailed and highly immersive Photo Experiences available for your guests. Whichever scene you choose, they can interact with props and/or actors. They will feel like they are part of the scene.
Additionally we also have a mobile Make-up Station, where we apply injury simulation makeups at events.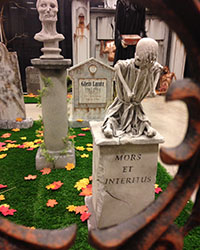 Our portable Cemetery Photo Experience includes a mausoleum, tomb, several tombstones, a coffin and several corpses and zombies to interact with.
Upon request, a Pet Sematary or Creepmas display can be added.
Fits in 10×10′ up to 20×20′ space.
Read more…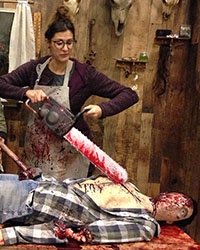 Welcome to the Kill Shack! Here your guests can dress up like a psycho killer and pose with a corpse and various weapons.
Upon request, a replica of the shrine for Pamela Voorhees can be added, to turn it into Jason's Kill Shack (Friday the 13th inspired).
Fits in 10×20′ space.
Read more…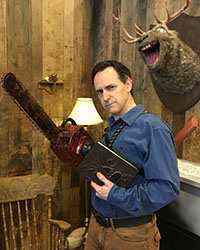 Our replica of the Evil Dead Cabin is super detailed. It includes the trap door, desk with tape recorder, zombie elk head on the wall, and much more. Your guests can pose with props like the Necronomicon, severed hand or chain saw.
Fits in 10×20′ space.
Read more…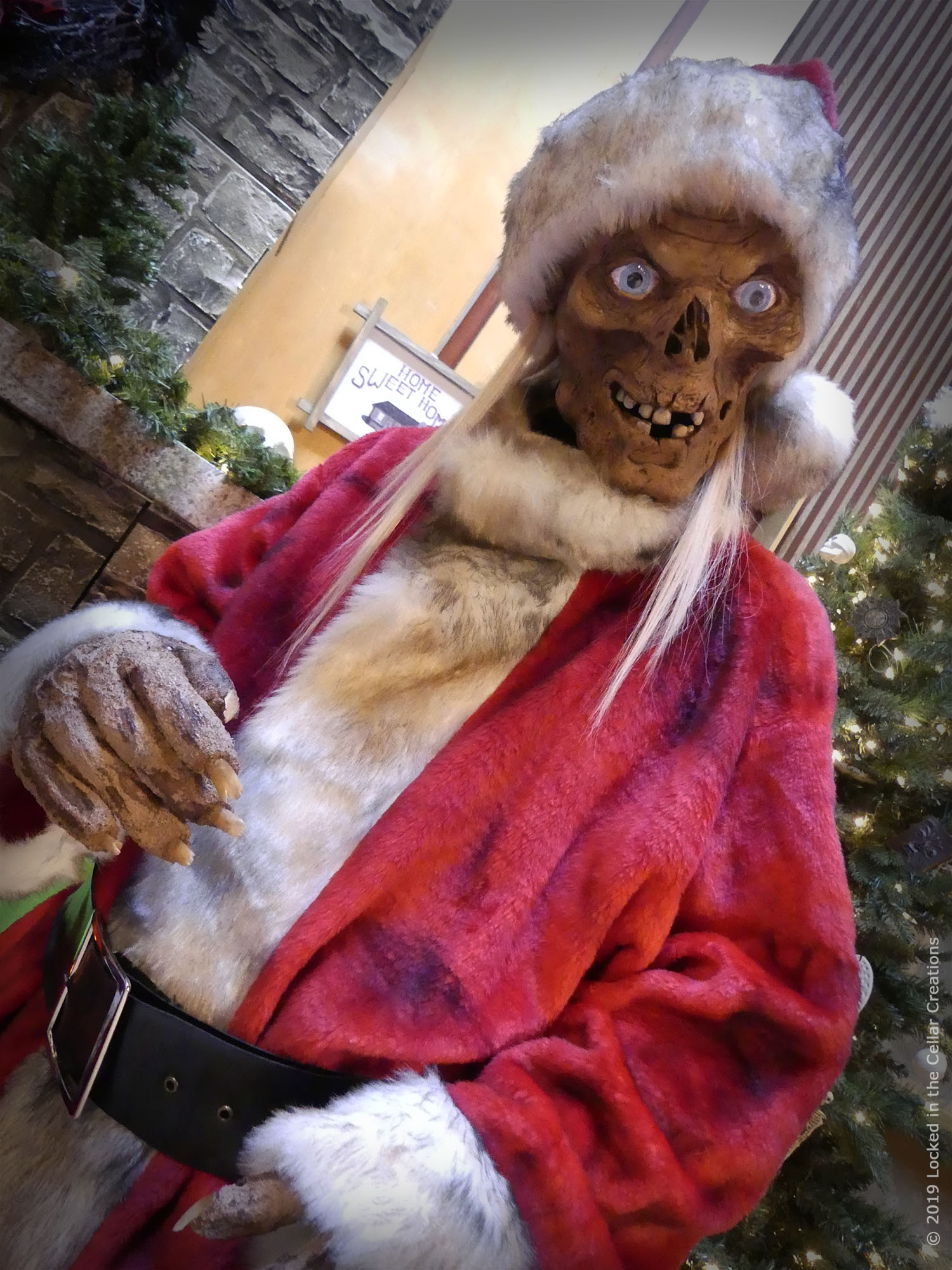 A unique Christmas photo experience with a twist of horror.
Our undead Santa will gladly hear how naughty you have been this past year. He has been a little bit naughty himself, while waiting up for the real Santa to arrive…
Fits in 10×10′ space.
Read more…
.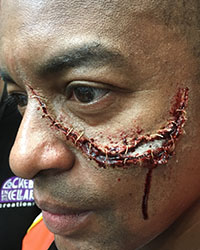 We can provide realistic injuries for a wide range of occasions, from First Aid training to Horror Conventions.
Read more…
Past events include: Frightmare in the Falls, FanExpo Toronto, Bazaar of the Bizarre, Niagara Falls ComicCon, Horror-Rama and many more.