We are very proud to have contributed to movies winning these awards:
Greed & Gore
Five criminals pick the wrong safe house to lay low after robbing a bank. Let's just say: things get messy!
Greed & Gore has been pulling in awards from almost every film festival it has been selected for! Including: Best Cinematography, Grossest Gag and the audience choice for Best Death at the Bay of Blood Festival 2023, Best Special FX at the Houston Horror Film Festival, Best Horror at the Boden International Film Festival (Sweden) and many more!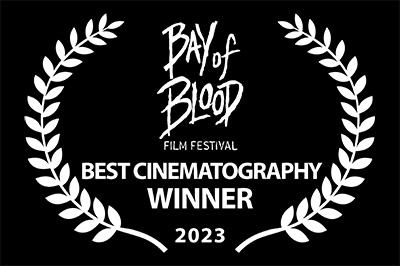 — ※ —
A body-horror/thriller about two men whose weekend in a cottage turns into a nightmare when one of them starts to spiral down a rabbit hole of madness. We provided the body-horror of course 😉
Snow Blinded won the award for Best Mutilation Scene at the Austrian Fright Nights 2022.
— ※ —
A fun short film about a talking King Crab crashing a blind date, turning an already bad night into a true nightmare. We made the crab, and contributed to the 'things going south' part of the short.
My Dinner With Chuck won Best Special Effects at the HEX After Dark Film Festival 2021, and the legendary Sparquie the Squirrel Award at the 16th annual Hamilton Film Festival.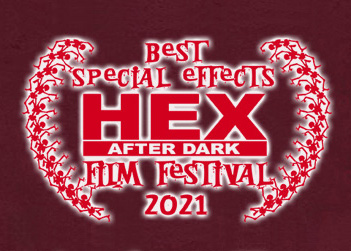 — ※ —
A demon from a hell dimension finds his way to Earth and starts possessing and/or killing teenagers. We made the makeup for lead demon Belial and some of his demonic side kicks.
Beyond Hell won awards for Best Feature Film and Best Effects at Shock Stock 2019, and Best Special Effects at Scarefest XII.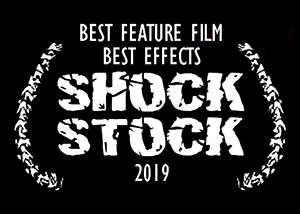 — ※ —
Click here to view all award nominations and wins from the movies we have worked on.