<creepy voice>
Welcome to our Dungeon of Death… We hope you'll enjoy your flay. He he he…
</creepy voice>
The Dungeon of Death is a hand crafted dungeon set where horror-lovers can walk in and look around at all the detail before posing for their pictures and/or video. Everything is hand made, from the carved stone walls (no printed back drops!) to the flickering torches to the flayed corpse on the table.
So much more than a head in a hole!
With this design we're taking the cheesy 'head in the hole' photo concept to the next level!
Guests can stick their whole upper body through the hole in the table, that then closes up seamlessly behind them, making it look like their head and arms are actually part of the corpse!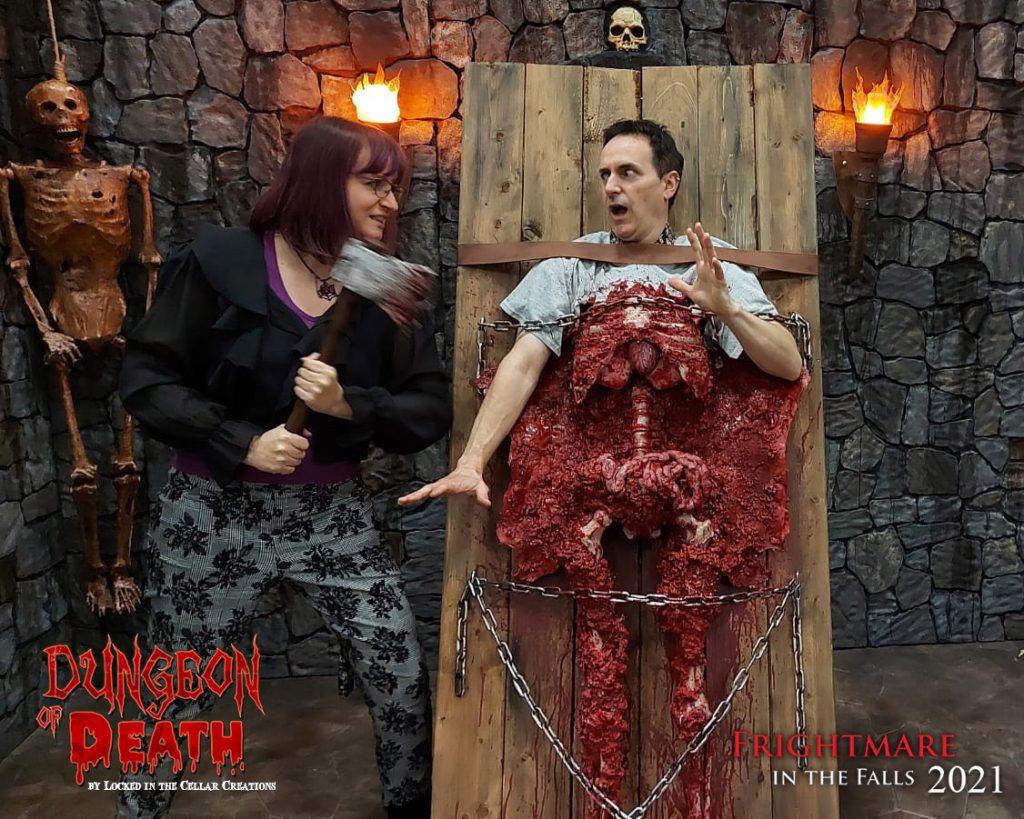 Inclusivity
We designed the set to be suitable for a single guest, as well as a whole group of friends. We have multiple props available for the other people to interact with.
Inclusivity is important for us, so the table is designed to fit most body types. We intentionally flayed the corpse open so people of all skin tones and genders can pose. Unfortunately people with mobility issues will only be able to pose beside the table, while one of their friends plays the corpse.
Celebrity Photo op
The torture table can easily be removed from the dungeon, to make it suitable for a variety of other purposes, like a set for a music video or providing a unique location for a celebrity photo op.
Set Properties
The Dungeon of Death Photo Experience requires a 12′ x 20′ space + electricity.
The inside measurements of the set is 8′ x 12′ and the walls are 8′ tall. It comes with the vinyl flooring and flickering torches.
The additional space is used for setting up our photo equipment, so the guests can take home a 8″ x 10″ photo print of their 'adventure'.
Want to let your guests to take home a truly unique photo? Contact us today to book the Dungeon of Death for your event!
Previously seen at Frightmare in the Falls.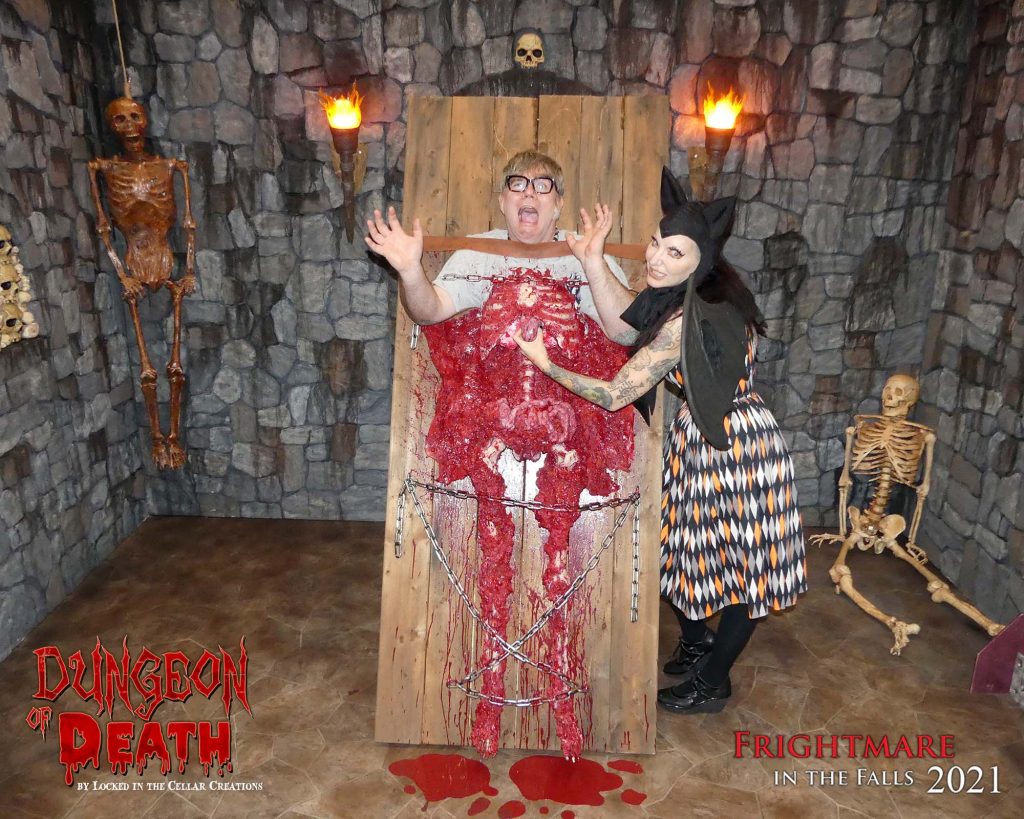 Also available as: The Dungeon of Dragons
This same dungeon set also doubles as The Dungeon of Dragons for events that target a fantasy and/or pop culture audience instead of horror crowds.