In this brand new photo op, guests will be able to enter a creepy old dungeon where a nest of baby dragons has just started to hatch!
Dragon lovers are welcome to walk in and take in all the detail in this hand crafted dungeon, from the flickering torches to the hand carved bricks and doorway. You can pose with the little wyrmlings for a photo and/or a video. But be careful not to upset Momma Dragon, as she's keeping a watchful eye on her hatchlings (audio & video behind the door add to the experience).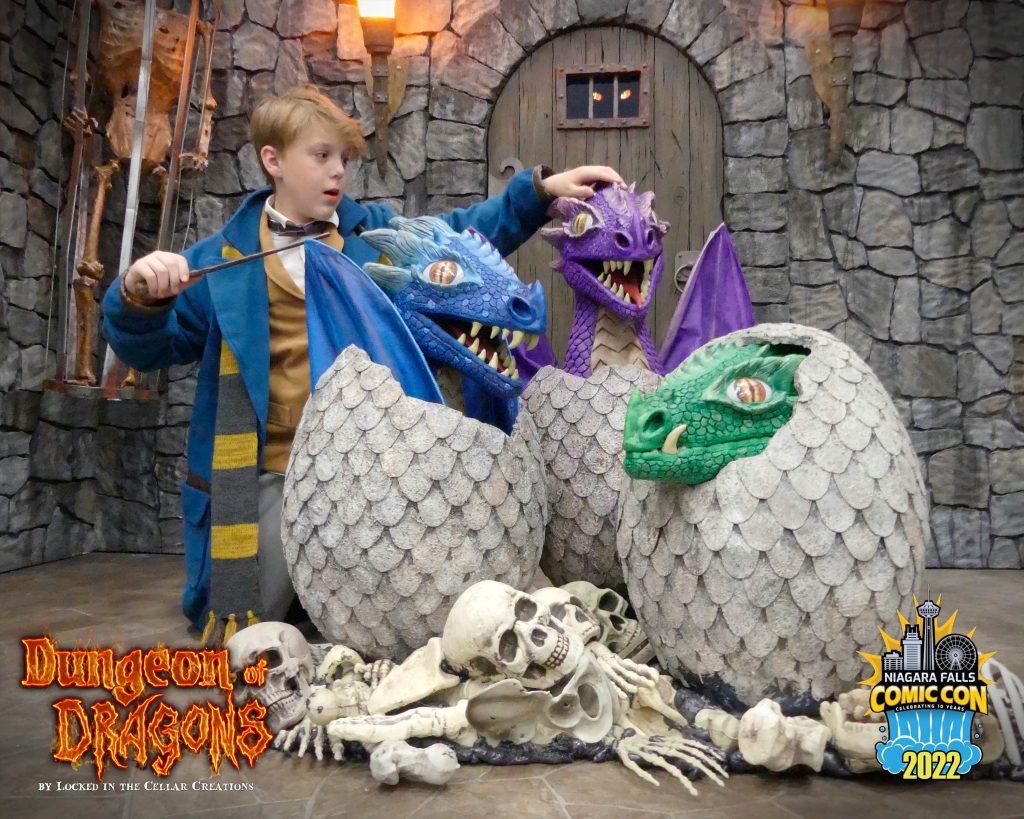 Audience
We created this photo-op especially for events that attract a fantasy and/or pop culture audience. It is our most family friendly photo op, with the dragons and the decor only being a little bit scary.
We designed the set to be suitable for a single guest, as well as a whole family or large group of friends. It is accessible for people with mobility issues as well. We also have props available for the guests to interact with.
Celebrity Photo op
This dungeon is portable and can be set up in just a few hours. Because of this, it is also suitable for a variety of other purposes. For instance, you can shoot a short film in there, or host a celebrity photo op. Dragons & dead bodies optional 😉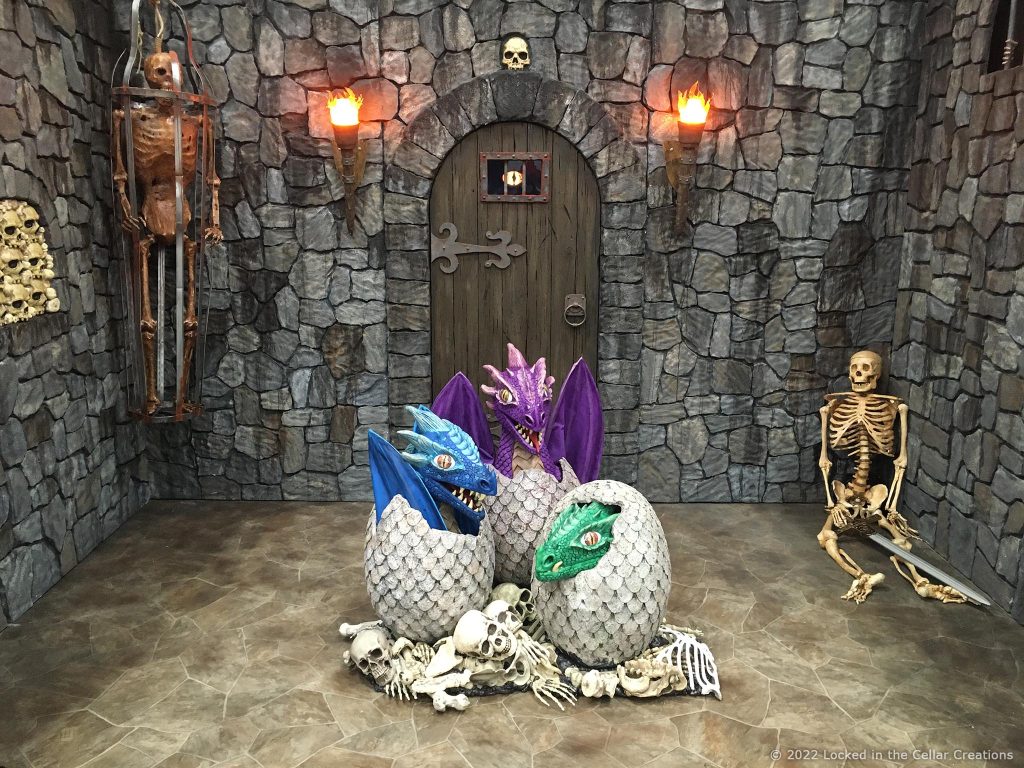 Set properties
We can bring the Dungeon of Dragons anywhere (within driving distance of Hamilton, ON)! It requires a 10′ x 20′ space and electricity.
The inside of the dungeon set measures 8′ x 12′. The walls are 8′ tall (+ 2′ dragon sentinels on the pillars) and the vinyl 'stone' floor is part of the set.
The additional space is used for our photo printing station, so the guests can take an 8″ x 10″ photo print home. The souvenir photo can have the logo of your event printed in the corner!
Contact us today and book the Dungeon of Dragons for your event!
Previously seen at Niagara Falls Comic Con 2022
Also available as: The Dungeon of Death
This dungeon set also doubles as The Dungeon of Death. This variation is recommended for events that target a horror audience and/or a Halloween atmosphere!