If your production is in need of SPFX make-up, custom props, creatures or other practical effects, we can help!
We specialize in creative solutions to fit any budget, so contact us now!
For a sample of the twisted things that have come out of our workshop in the past, please check out our Portfolio below, and don't forget to check out the Testimonials of our previous clients.
And click here if you want to see the awards won by productions that we provided FX for.
— ※ —
Grief (2022)
— ※ —
Underneath: Beyond the Threshold (2022)
— ※ —
Greed & Gore (2021)
— ※ —
Snow Blinded (2021)
— ※ —
Neurovenge (2020)
— ※ —
My Dinner With Chuck (2019)
For this short film, director Joe Parente needed an Alaskan King Crab capable of following instructions, like looking around the restaurant and talking with his fellow actors.
We provided the team with a realistic, life sized, cable controlled crab with beady alien eyes. With the help of 2 puppeteers, Chuck can move his eyes, claws, antennae and mandibles. His 32 parts (not counting inner mechanics!) are cast in resin and foam latex.
Special thanks to Ripley's Aquarium Toronto for the research support!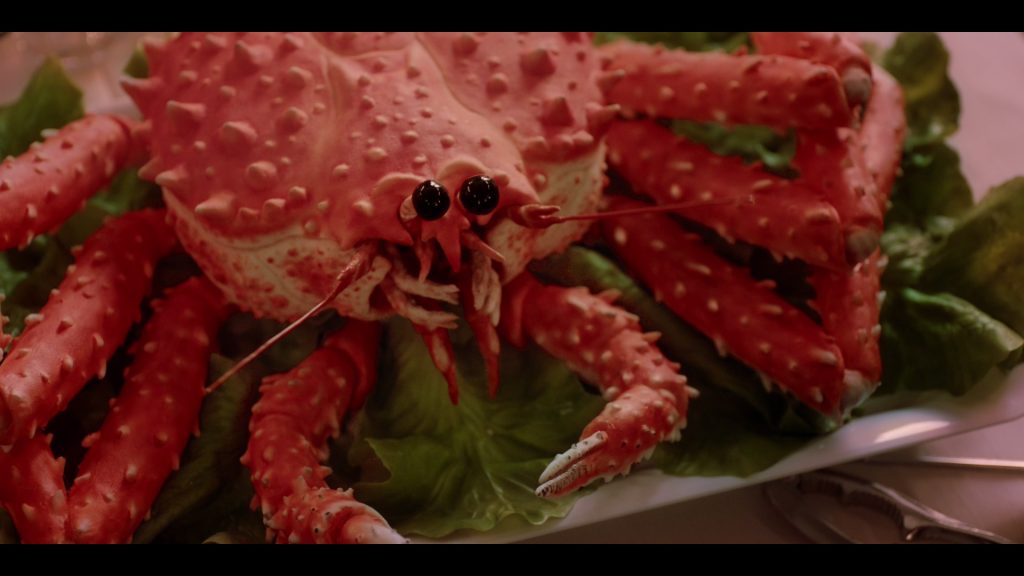 Beyond Hell (2019)
"Beyond Hell" is an indie feature film by director Alan Murray and producer Gavin Downes.
We designed the facial prosthetics for main demon Belial, and trained their team of make-up artists to apply the make-up. We also created a number of background demons, and a bar full of dead bodies.
Winner of Best Special Effects at the Scarefest Horror Film Festival 2019