Evil Dead is an iconic movie from the 80's, that still has a huge fan base. Who doesn't know the haunted cabin, the chainsaw hand, the Necronomicon, the laughing stag head and the Kandarian Demon in the basement, to name a few?
Our Evil Dead Cabin replica makes your guests feel as if they are stepping right into the movie. All the familiar props are there: the writing desk with Annie's picture and the tape recorder, the bucket trapping the severed hand, and much more. Of course there's also the trap door with Cheryl trying to come out, and a remake of the possessed stag head trophy.
What the guests love most is that we encourage them to pick up the props and pose with them whichever way they want!
The Photo Experience can also include our own Brian cos-playing as Ash Williams, assisting the guests in handling the props and posing with them.
NEW: The guests can now take home an 8×10″ print of their photo in the cabin as well as pictures made with their own phone/camera.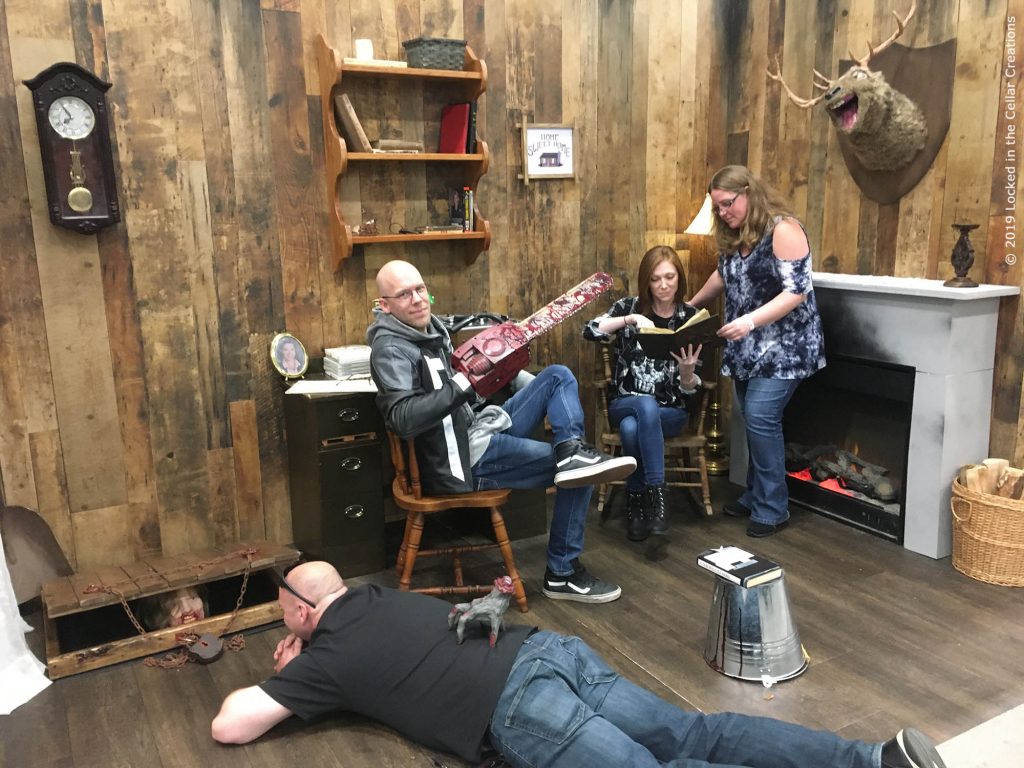 ---
Set Properties
To set up the Kill Shack Photo Experience we require a 10′ x 20′ space + electricity. The walls are 8′ tall. It comes with vinyl flooring, and with flickering lights.
If you want the Evil Dead Cabin Replica at your event, contact us right now to discuss the options!
Previously seen at Frightmare in the Falls and Niagara Falls ComicCon.
COMING SOON to London Comic Con (that's London, Ontario).