This year we will be bring THREE photo ops to Niagara's biggest horror con: Frightmare in the Falls 2022!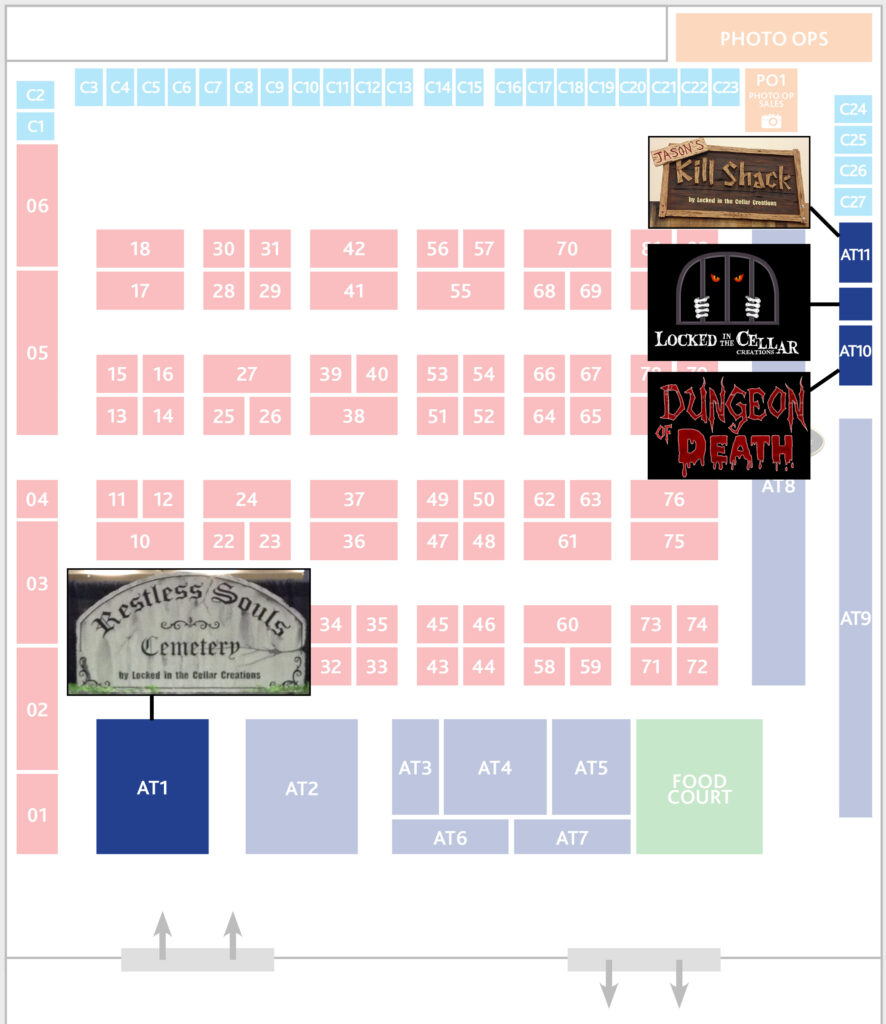 Haunted Cemetery
Welcoming you to the con will be the Haunted Cemetery, inhabited with ghouls, zombies, and various other undead creatures. Some old fiends, and some new – though somehow already decomposing. Of course the Pet Sematary will be part of it as well. See how many movie references you can spot!
The Kill Shack with Jason & Leatherface
Get totally in the zone for becoming a slasher movie killer in The Kill Shack! A creepy abandoned cabin in the woods with all the murder implements you could wish for, including a dead body to mutilate! Featuring a shrine for Mrs. Voorhees.
The Kill Shack will be the location of the following celebrity photo ops:
Brett Wagner as Leatherface in Costume
Friday the 13th Part 2 Reunion with Warrington Gillette, Adrienne King, Amy Steel & Lauren-Marie Taylor
The Dungeon of Death
Kill your fiends in the Dungeon of Death! Not for real of course, but it looks pretty convincing on the pictures. 😉 One person poses as a flayed open corpse (or if you're somehow still alive, that's fun too) while the others hold their weapons of play with your organs…
Enjoy your flay!!
In between the Kill Shack and the Dungeon of Death will be a space with our photo printing station, as well as a small display of our SPFX work. Inquiries for film FX are always welcome.
Rates
We will be asking for donations in the Haunted Cemetery. The charity of our choice is Bat Conservation.
You can get an 8×10 souvenir photo print of your visit in the Kill Shack and Dungeon of Death. Pictures will be $15 for one, or $25 if you're doing both photo ops (this also includes a photo sleeve, a bone pen, a sticker and some buttons)