Rose Hunter – "Black & Blue" (2014)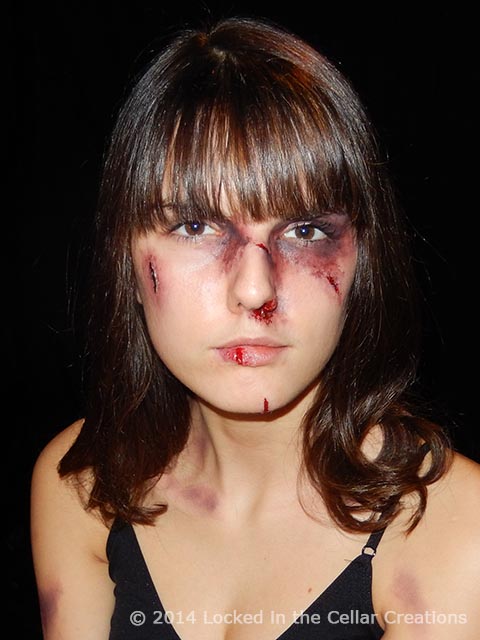 Rose Hunter is an upcoming singer-songwriter from BC. Her debut single "Black and Blue" is based on her experiences with domestic violence.
We created this abuse make-up for her music video, which was shot at Villa Sound in Collingwood, in November 2014.
In the video, her injuries disappear one by one, to show her healing herself from the inside.
— ※ —
A Dark Matter (2011)
A Dark Matter is a film noir about a man obsessed with artist's eyes.
We created prop eyeballs for a surgery scene and eyeballs in formaldehyde in different states of decay, as well as SFX make-ups for the main actor after he lost an eye. We created the stab wound for a scene featuring the discovery of a dead body. Because the shoot location had porous wood floors that could not be damaged, we created "wet" pools of blood that could be placed on the floor beneath the actress, and then peeled off after shooting without any damage to the floors.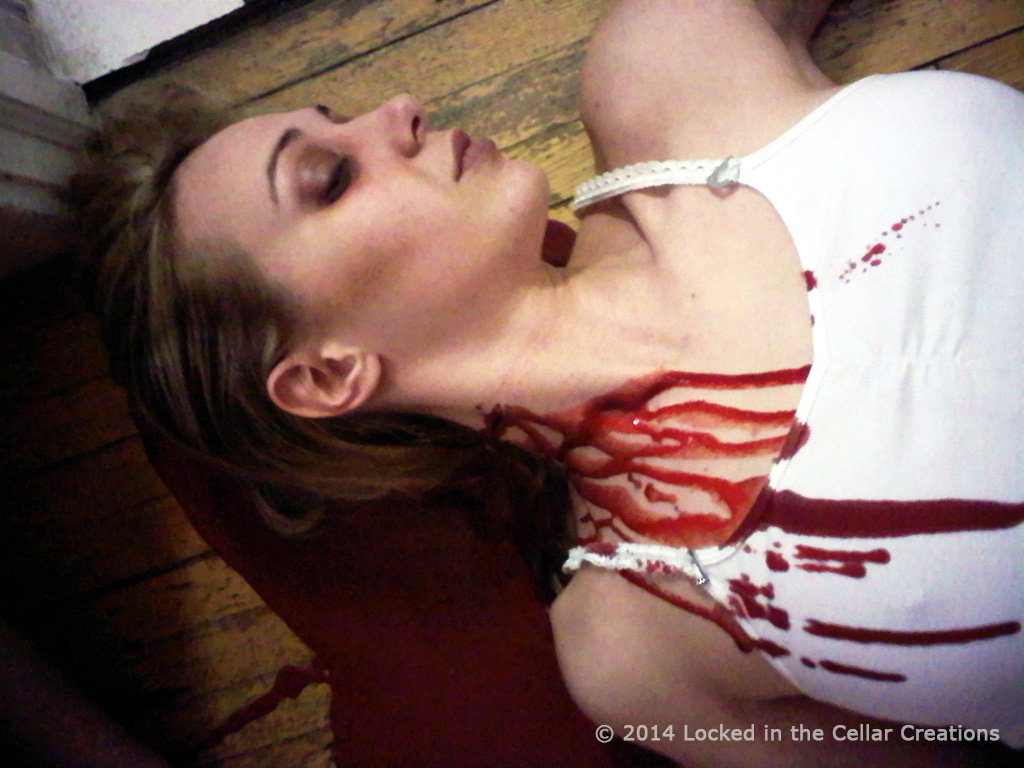 Avatar: The Exhibit (2012)
Special guests at the opening of "Avatar: The Exhibit" at THEMUSEUM in Kitchener, ON.
We created custom nose and ear prosthetics and costumes to resemble Jake Sully and Grace Augustine from James Cameron's Avatar. We custom made Grace's Stanford shirt and jewellery, and made tails with an internal bone structure that allowed them to swish back and forth like real tails. We used special makeup that would not transfer onto museum guests, and that stayed on for 48 hours without re-application.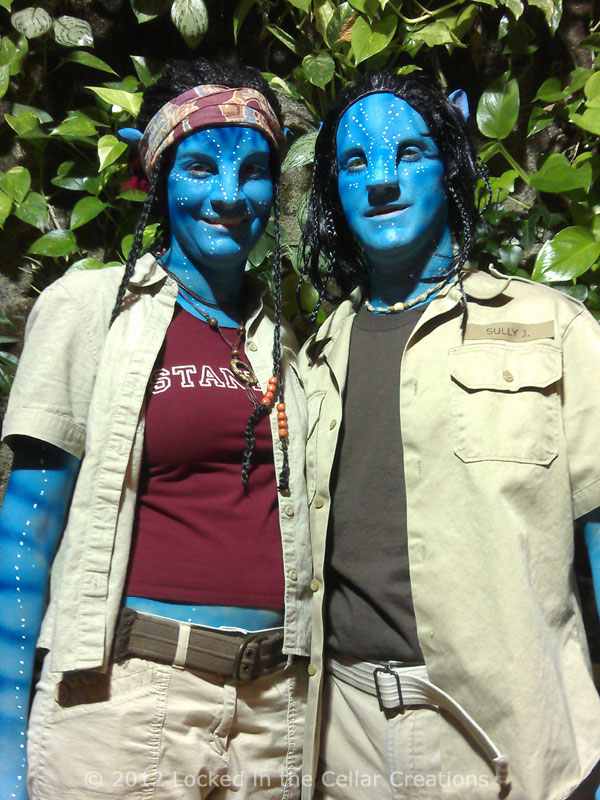 Various